Got Anxiety?
Anxiety Info-Graphics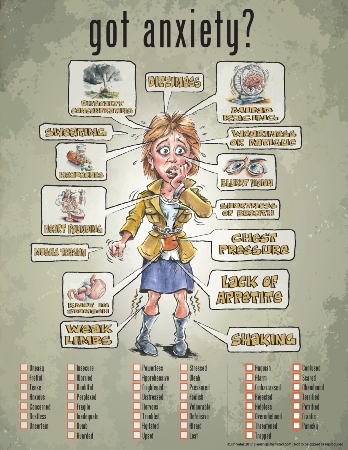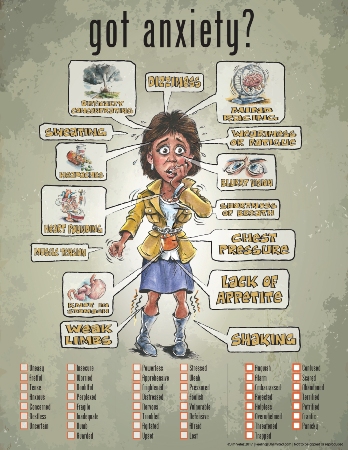 Anxiety Checklist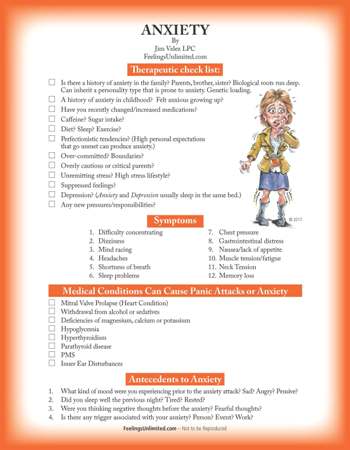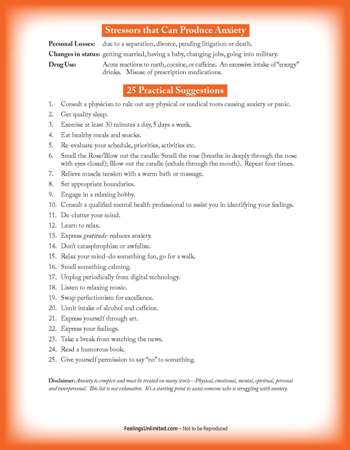 According to the Anxiety and Depression Association of America (ADAA), anxiety disorders are the most common mental illness in the U.S., affecting 40 million American adults. Genetics, brain chemistry, personality, and life events are some of the risk factors that fuel anxiety disorders.
Got Anxiety? is a package containing three items: two info-graphics that display common symptoms and emotions that often accompany anxiety, and a therapeutic tool that equips counselors with assessment data as well as 25 practical suggestions for the client.
Got Anxiety?:
contains two info-graphics: one for the counselor and one for the client
engages the client in immediate talking points
normalizes the varied symptoms and emotions associated with anxiety
provides color-coded boxes increasing in color intensity so that the counselor can determine if the emotions tend to be mild, moderate, or severe
OR Download, Print & Fill Out This PDF Order Form
Send Check or money order
(with completed order form enclosed) to:
Feelings Unlimited
P.O. Box 213
Eagle Creek, Oregon 97022
Anxiety Package:
2 (8 ½" x11") Laminated Info-Graphics
1 (8 ½" x 11") Laminated Assessment Tool

Price: $10.95
Two easy ways to buy:
PayPal or Credit Card
Large Anxiety Poster (18" x 24" ) Laminated


Price: $15.95
Two easy ways to buy:
PayPal or Credit Card